Reply
Thread Options
Mark Thread as New

Mark Thread as Read

Float this Thread to the Top

Add thread to bookmarks

Subscribe to this thread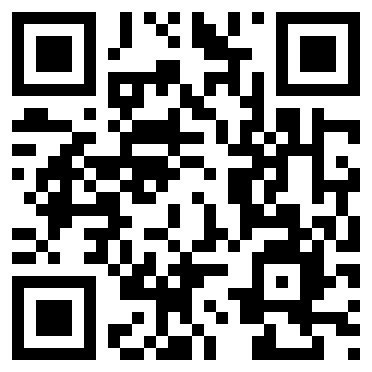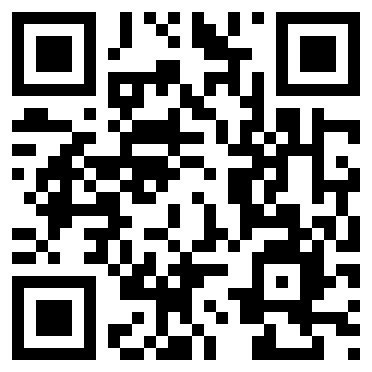 ModNation Racers: Whoop, Well Here It Is!
[ Edited ]
Options
Mark Message as New

Bookmark

Subscribe

E-Mail this Message to a Friend
90 Replies 1,416 Views edited 29-05-2012
Hi all,
Big news this week but first lets get to some of the past week's goodies...
ModNation Racers Road Trip: Track Of The Week:
ModNation Racers For PS3
Thursday Night Fun Races
Join ModNationSD for an extended night of Fun Races from 4pm – 6pm Thursday, May 31st. Send a friend request to ModNationSD and we'll add you for the night!
"Hall of Fame" Tracks - Class of 2012
We recently asked the Mod-Nation for their opinion of the five best tracks of the year. It was an impossible task for many (including myself) to narrow it down to 25. Soooo many great tracks created, probably unfair to even ask the question but here are the results…
The Cinema Track Project
Please take time to check out the community initiated "Project Cinema" track challenge HERE. Some amazing creators put a lot of time into these tracks and each one is worth a drive (or twenty!). Check them out HERE.
"Home Sweeet Home" Track Challenge
This track challenge is not over yet but take a look as some brilliant tracks beginning to roll out resembling the creator's hometown. This should produce some seriously creative tracks. Check them out HERE.

ModNation Racers Hot Lap Tracks: Shangi-La? by Itachifox

hmmmm let's see… masterpiece, epic, beautiful, diverse, stunning and "very good" should about cover any attempts to describe this track. Oh yeah, maybe WOWzers!
Monday: Your Decision by Mrs_Ripper171
Tuesday: The Fairest Fairgrounds by John 31269
Wednesday: My Old Can-tucky Home! By AlphaOmegaBreakr
Thursday: Corridon Research 2.0 by dancinglights800
Friday: Trip to..Wait..Where Am I by Meepcow
Saturday: Shangri-La? by Itachifox
Sunday: Favela Fever by ath_racing
Mahalo ModNation
Well all, this sadly is our last ModNation Monday blog post and I offer a genuine heartfelt goodbye as your MNR Community Manager. It's been a great run but the time has come. I can't emphasize how much I truly have enjoyed each and every day working with such a great community. I hope you know that I gave you all which you deserved… 110% effort, 100% of the time. I couldn't be more thankful for having my first (of hopefully many) communities be ModNation.
Two years is a long time for a game's community to stay as engaged as we have been. Moving forward, this baby is all yours. I know you will honor the game, its history and your fellow community members by keeping the flame alive and strong.
As I was before becoming the community manager, I will be still be in the game here and there as an anonymously player, enjoying all it has to offer. I can't wait to see what insanely creative Mod, Karts, and Tracks will come out in the future (I'll five-star them all!).
So… off I go to Maui to sit by the beach and sip virgin Mai-Tai's (E-rated game) while playing my Vita (yes, I DO love my Vita AND Road Trip). ok; actually I'll be at the local community pool overlooking the Tijuana border, dangling my feet in the greenish-yellow "clouded" water, guzzling a case of Hawaii's famous "red soda" while keeping an eye on the little groms trying to "borrow" my Vita.
I truley wish I could thank each and one of you individually. I mean that. I will miss you all!
The little child in me lives on!
Hope to see you soon!
Mark
-----------------------------------------------------------------------------------
NOTES –
ModNation Racers for the PS3 - Top Tracks and Hot Lap will be in rotation with all 450+ Hot Lap tracks chosen over the past two years. The servers are alive and well.
The "Home Sweeet Home" challenge and "Project Cinema" series apologetically will not have an opportunity to appear in Top Tracks or Hot Lap. Our sincerest appreciation and again apologies for the timing. They are indeed masterful works!
-----------------------------------------------------------------------------------
quote
Reply
Share
LABELS:
| | Subject | AUTHOR | LIKES | DATE/TIME |
| --- | --- | --- | --- | --- |
| | | | 0 | ‎29-05-2012 02:33 AM |
| | | | 0 | ‎29-05-2012 03:02 AM |
| | | | 0 | ‎29-05-2012 03:54 AM |
| | | | 0 | ‎29-05-2012 04:45 AM |
| | | | 0 | ‎29-05-2012 09:31 AM |
| | | | 0 | ‎29-05-2012 18:02 PM |
| | | | 0 | ‎29-05-2012 17:54 PM |
| | | | 0 | ‎29-05-2012 17:53 PM |
| | | | 0 | ‎29-05-2012 03:05 AM |
| | | | 0 | ‎29-05-2012 03:13 AM |
| | | | 0 | ‎29-05-2012 10:10 AM |
| | | | 0 | ‎29-05-2012 11:18 AM |
| | | | 0 | ‎29-05-2012 12:09 PM |
| | | | 0 | ‎29-05-2012 12:51 PM |
| | | | 0 | ‎29-05-2012 13:05 PM |
| | | | 0 | ‎29-05-2012 20:47 PM |
| | | | 0 | ‎29-05-2012 20:27 PM |
| | | | 0 | ‎29-05-2012 18:22 PM |
| | | | 0 | ‎29-05-2012 19:31 PM |
| | | | 0 | ‎29-05-2012 20:21 PM |
| | | | 0 | ‎29-05-2012 18:10 PM |