Reply
Thread Options
Mark Thread as New

Mark Thread as Read

Float this Thread to the Top

Add thread to bookmarks

Subscribe to this thread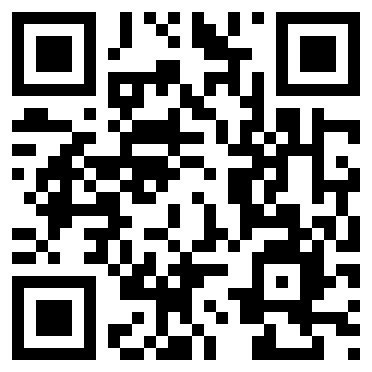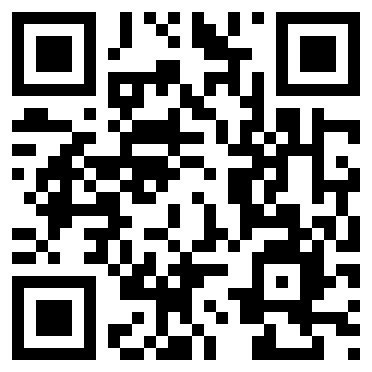 MNR Player Profile: wipeout_god
Options
Mark Message as New

Bookmark

Subscribe

E-Mail this Message to a Friend
19 Replies 988 Views Created 29-06-2011
MNR Player Profile: wipeout_god
What inspires you?
Anime inspires me to create some of my favorite anime characters. However I don't publish most of them, and I usually race with Mods and Karts that are not mine, but my friends.

Who are your favorite creators and creations?
My favorite creators for tracks have to kuro-anco, BIGHEIHO-, puni-perfect, salome-yst, maverick--07--, and StealthReborn--.. Favorite Mods creators go to R-ASKA, SayWord01, Yika, parise93, tyentoykaina, BIGHEIHO-, hoshii961miki, kazu-chon, kuro-anco, KissesKat, and NOR0012, Karts have to be the same creators but I have to add jmg4231970. My favorite creations are Mio Akiyama (different versions of her can be found but I personally like R-ASKA's and hoshii961miki's versions better)
What are your favorite creations?
My favorite are Lady Purple Heart Mod and Kart, from Hyperdimension Neptunia
What have you learned most from other racers?
I have learned not to shoot a level 2 at someone when I'm not in second place, because who do you want hit, the guy in first place or the guy in fourth place? But everyone knows that a level 1 blue is acceptable no matter where you are. I also learned that I shouldn't sideswipe people at the beginning of a race or I will get hit by a level 2.
What advice would you give to newer ModNation racers/creators?
I would tell them to go do career and time trail, because that is what I did, and now look at me, I have improved a lot, just ask anyone who raced with me before I became this good, they will all tell you the same thing. wipeout is almost on maverick--07-- level.
Other Interests:
I like to play guitar, and watch anime until 3:00am in the morning. I also love to go on trips, but I would never go to Hawaii again, just because I went there at least 9 times every year for 15 years.
Acceleration or Speed? / Drift or Handling?

1+ Speed and 1+Handling. Sometimes I like to switch it up, so I race with 1+ Speed and Neutral Handling.
What type of tracks do you like to race?
I like tracks that easy to race, not tracks that go through trees, and racing on props, and that are impossible to see where you're going.
Biff or Gary?
Biff......................nuff said
What is your favorite creation theme and why?
I guess I have to go with Far East, just because the tracks look smooth and are really fun to race. I personally don't create tracks, so I can't really say anything about creating tracks.
What is your favorite UFG track and why?
I bet everyone knows my favorite UFG track. Fracture, its easy to race and it fun, because I nearly DNF people everytime I race it.
What are your TOP TIPS for XP Racing?
My TOP TIPS for XP Racing (May not work for everyone, but it does for me). I like to follow my racing line, and if I mess up, you will hear me get mad. Like saying " Wow I hit a wall", " stupid laggy rockets". Find a good racing line that best suits you. Also when doing Village Run (Everybody's favorite) I tend not to use my boost for going fast but instead I use it to shield weapons.
Favorite weapon?
Level 3 Warp is my favorite weapon, I like to drop it at certain points of the track, so that the racers fall off the track or they hit a wall. Plus I like the reactions of people that go through it.
Favorite race type (action / pure / time trial/ online):
I like to race Pure races, but sadly those are not in XP series, so I tend to find myself crying in a corner if I enter a XP series gameroom with 12 people. I like doing Hot Lap, just because I want to beat maverick--07-- for the second time in my ModNation career, I only did 257 laps to beat him the first time, but hey it worked.
How has your racing style evolved since you started playing?
My racing style has now turned into a racing style that I have become one of ModNation's Best Racer's ( I love saying that). When I started playing this game I would never drift, but now I drift through every track, almost flawlessly.
Additional comments for player profile:
I have to give shoutout's to: kuro-anco( All your Mods/Karts/Tracks are beautiful), salome-yst (I like racing casual races with you), maverick--07--(for being super fast and almost impossible to beat in Hot Lap). SayWord( for making this game very fun). R-ASKA ( One of my favorite creators and friends )
Other then that K-on and Touhou FTW!!!!
quote
Reply
Share
LABELS:
| | Subject | AUTHOR | LIKES | DATE/TIME |
| --- | --- | --- | --- | --- |
| | | | 1 | ‎29-06-2011 23:19 PM |
| | | | 0 | ‎30-06-2011 04:17 AM |
| | | | 0 | ‎30-06-2011 04:48 AM |
| | | | 0 | ‎30-06-2011 16:59 PM |
| | | | 0 | ‎01-07-2011 02:15 AM |
| | | | 0 | ‎03-07-2011 02:21 AM |
| | | | 0 | ‎01-07-2011 22:00 PM |
| | | | 0 | ‎01-07-2011 22:36 PM |
| | | | 0 | ‎01-07-2011 23:02 PM |
| | | | 0 | ‎02-07-2011 01:21 AM |
| | | | 0 | ‎02-07-2011 06:09 AM |
| | | | 0 | ‎03-07-2011 01:02 AM |
| | | | 1 | ‎04-07-2011 05:10 AM |
| | | | 0 | ‎04-07-2011 06:01 AM |
| | | | 0 | ‎04-07-2011 07:43 AM |
| | | | 0 | ‎07-07-2011 00:15 AM |
| | | | 0 | ‎07-07-2011 05:40 AM |
| | | | 0 | ‎07-07-2011 21:15 PM |
| | | | 0 | ‎08-07-2011 21:23 PM |
| | | | 0 | ‎19-09-2013 20:48 PM |