Reply
Thread Options
Mark Thread as New

Mark Thread as Read

Float this Thread to the Top

Add thread to bookmarks

Subscribe to this thread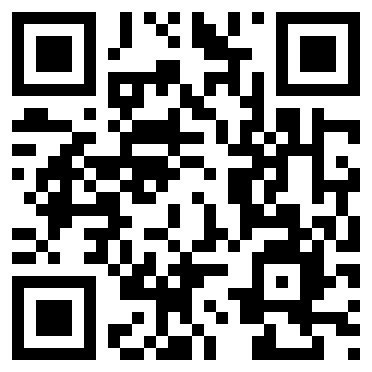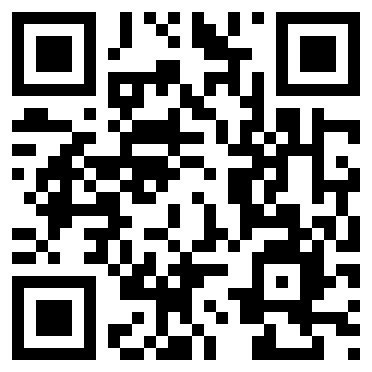 ModNation Player Profile: maverick--07--
Options
Mark Message as New

Bookmark

Subscribe

E-Mail this Message to a Friend
26 Replies 1,319 Views Created 18-08-2011
PSN ID: maverick--07--
What inspires you?
I'm my own biggest critic, whether it's racing or creation related on Modnation, or for whatever else I'm trying to achieve. I'm a perfectionist (just ask some of my friends on MNR lol). I'm very competitive and I always want to do the best I can possibly do at every challenge that I undertake, in any aspect of life.
Who are your favourite creators and creations? (Tracks, Mods, Karts)
Some of my favorite track creators are Devin93, ArgorokX, PH1LThy31, MylesG, StealthReborn--, Barberian912, WilsonPhillips-X, and Laidbackcat. A few of my all-time favorite tracks are Mine Windin' by Barberian912, Maverick Mountain by Devin93, Rabbit Hole by WilsonPhillips-X, The Farmer's Daughter by Coty4803, Kart Factory by ArgorokX, The Vineyard by PH1LThy31, A n C's King Kong by Laidbackcat (and prob_alex), and The Great Brawl of China by StealthReborn--.
What are your favorite creations? (Tracks, Mods, Karts)

My favorite track that I created is Vera Valley. Out of my tracks I probably put the most time into that one, and I was really happy the way it turned out. I want to try and make some more tracks, but I always end up racing when I hop on the game!
What are some good racing tips you can share?
As for as speed goes, try to be as smooth and fluid as possible in your drifts. Drift wherever and whenever you can to maximize your boost and maintain your speed. Save boost for areas where you feel like your kart is slowing down and where boosting will be the most beneficial.
For action races, knowing where the best places to boost are very important, this way you can save crucial boost for blocking weapons. As far as weapon usage goes, the best strategy I use is when I'm in first, I will mine as much as possible to keep the rest of the other racers at bay. When I am in second, I will get whatever I can throw at first to retake 1st place. However if I am in third or further back, I will only fire level 3's to attack every racer in front of me, to help get me back in the race should I fall behind.
Drift/handling kart settings and what exactly they mean for those that don't know
Drift – your kart drifts tighter, but is a little slower
Handling – your kart drifts wider, but is a little faster
Many of the top racers prefer +1 speed also for action races, because it's a fast enough setting, and should you get hit with weapons or hit a wall, you still have good enough acceleration to get back to top speed!
What have you learned most from other racers?
When I first started playing, I did a lot of Time Trial and Hot Lap. I watched the ghosts of the best the best at that time, eb4tiky and Synophis, and watched closely at the things they did in their runs, such as where and how they drifted a certain section, or where they used their boost. The more I played, I picked up on the techniques to make the kart go as fast as it can go, mostly through experience and just enjoying the game. And as I started to do more XP Series, I learned even more about getting faster and how to improve from some of the best racers around. Thanks to alwayswilliam for helping me on sharpening my combat skills with things such as mine placement and sideswiping. And thanks to Livingstoni813 for teaching me where to warp, and where NOT to warp on the UFG tracks!
What advice would you give to newer ModNation racers/creators?
Go through Career Mode first, because not only will it help you get used to racing and learning the tracks you'll see in XP Races/Series, but you will unlock many of the things to use on Mods, Karts, and Tracks there.
Other Interests:
Going to college (major undeclared). I enjoy being around with my friends and family. I play golf a lot, and also used to play baseball. I follow most major sports frequently and keep up with my favorite teams. Music (just about anything, classic rock is probably my favorite genre). And of course, playing other games (shooters, shooter-rpg's, action/adventure, and other racing games) on my PS3!
Acceleration or Speed? / Drift or Handling?

Hot Lap/Time Trial +2 Speed, +1 Handling
Action Races +1 speed, 0 Handling
For Hot Lap/Time Trial though, I may use 0 handling if a track has more tighter turns, or +2 handling if the track is more wide open. +2 speed is also a must for Hot Lap and Time Trial!
Hot Wheels or Matchbox?
I probably have hundreds of both somewhere upstairs, but I would give the edge to Matchbox though.
What type of tracks do you like to race? (scenic, drift, fast, silly, race-oriented, etc)
I enjoy racing on smooth, fast, race-oriented tracks the most. Good scenery is important for me, but race-ability comes first. Balance (shortcuts and weapons) is also an import factor in tracks for me also. I tend to dislike tracks that have too many jumps, traps, or continuous major elevation changes and banking. Tracks don't have to be overloaded with props to be fun either. Again for me, being raceable is key!
How has your racing style evolved since you started playing?
I definitely have gotten faster over time, but I have also learned to become a bit more aggressive when racing competitively in intense action races.
Biff or Gary?
Biff, I thought his jokes were pretty funny throughout career mode!
What is your favorite creation theme and why?
I don't have one particular favorite, but I like the Desert, Seaside, and Far East themes the most.
What is your favorite UFG track and why?
Craggy Hills, I just really like the feel and layout of that track. Despite running this track so many times and XP Series and all, I still really enjoy racing on it.
Favorite weapon?
Nothing like throwing a Level 3 Hydra on the rest of the pack when you get behind. But I'd say the most fun weapon to use is the Level 3 Warp Mine, it's always funny to hear the reaction from my friends when I drop the "goo" on them!
Favorite race type (action / pure / time trial/ online)
I don't really have a favorite race type, it's always fun racing with friends whether we are running some XP, or chilling in a Casual. But I enjoy running Hot Lap and Time Trials and pushing to get the best time I can just as much as racing with friends.
Additional comments for player profile:
Just want to give a shoutout to the crew, Livingstoni813, RP-Genesis, Devin93, alwayswilliam, Gideon54, ALPHA_23_OMEGA, WhiteF8ng, JOKESTER11686, Sinner_29, MabsterB, JT1DESTORYER, TannerMac214, StealthReborn--, and Basinator666 for all the fun times, laughs, and competition! You guys are awesome
http://community.modnation.com/en-us/players/maverick--07--
quote
Reply
Share
LABELS:
| | Subject | AUTHOR | LIKES | DATE/TIME |
| --- | --- | --- | --- | --- |
| | | | 1 | ‎18-08-2011 21:40 PM |
| | | | 0 | ‎18-08-2011 22:33 PM |
| | | | 0 | ‎18-08-2011 22:43 PM |
| | | | 0 | ‎18-08-2011 22:58 PM |
| | | | 0 | ‎18-08-2011 23:30 PM |
| | | | 0 | ‎18-08-2011 23:47 PM |
| | | | 0 | ‎19-08-2011 00:26 AM |
| | | | 0 | ‎19-08-2011 00:53 AM |
| | | | 0 | ‎19-08-2011 01:44 AM |
| | | | 0 | ‎19-08-2011 02:26 AM |
| | | | 0 | ‎19-08-2011 18:32 PM |
| | | | 0 | ‎20-08-2011 04:39 AM |
| | | | 0 | ‎20-08-2011 11:09 AM |
| | | | 0 | ‎21-08-2011 22:48 PM |
| | | | 0 | ‎24-08-2011 11:21 AM |
| | | | 0 | ‎19-08-2011 22:20 PM |
| | | | 0 | ‎26-08-2011 01:33 AM |
| | | | 0 | ‎26-08-2011 04:30 AM |
| | | | 0 | ‎30-08-2011 21:24 PM |
| | | | 0 | ‎02-09-2011 21:50 PM |
| | | | 0 | ‎03-09-2011 10:22 AM |