Reply
Thread Options
Mark Thread as New

Mark Thread as Read

Float this Thread to the Top

Add thread to bookmarks

Subscribe to this thread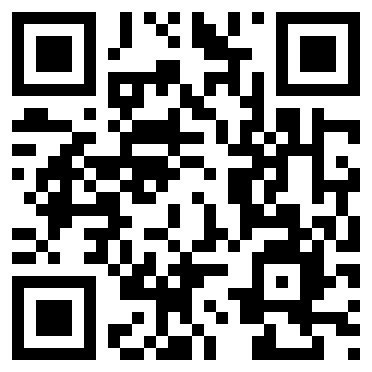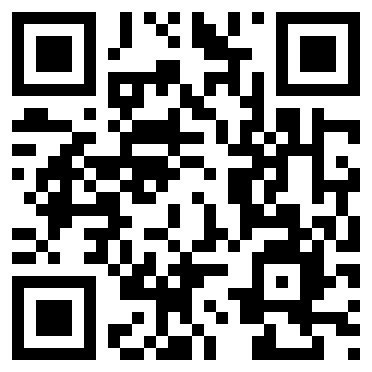 ModNation Monday Official blog 6/6/11: Ask And You Shall Receive… In Abundance!
Options
Mark Message as New

Bookmark

Subscribe

E-Mail this Message to a Friend
56 Replies 1,340 Views Created 06-06-2011
Ask And You Shall Receive… In Abundance!
Now that the PlayStation Store is back up there is a LOT (understatement of the new millennium!) of new ModNation goodies-to-be-got! We have some great NEW DLC in our hot (or should I say "chilly") little hands. THAT'S RIGHT! the Artic Career Extension is in the house! But that's not all…we have some brand new Mods and Karts and a surprise Pirate Mini-Theme Style Pack AND Western Mini Theme Style Packs to show you!

But first…
NEW DLC: Arctic Career Extension Pack
The Arctic Career Extension is available to purchase in the PlayStation Store THIS WEEK for $9.99!

That's right... after much anticipation the Arctic Career Extension is finally here! Racers, get those thumbs back into "game shape" because this is soooooo much more than just a parts pack. You'll have five new tracks to race on and seven new trophies to acquire (5 Bronze, 1 Silver and 1 Gold!). Racers will also enjoy the 10 new race objectives with lots of new unlockables as well as brand spankin' new tokens to collect!
Track creators will enjoy the new Arctic Career Extension creation tools like ice, snow, penguins, and more fun surprises. You'll have over 100 new items in your hands to design with, and I can guarantee there will be a more than a few week loads of new icy roads to drive on very, very soon. Can't wait!

More NEW DLC:
Avast ye landlubber…

Pirate Mini-Theme Style Pack
Get your "booty" ready for more fun creating some new swashbuckling tracks with items such as… Treasure Chest, Dodo, Shire Horse, Two Dwellings, Guard Tower, Pub, Shop, Warehouse, Cart, Cannon Platform, Man Cage, Ship Supplies, Jetty, Wooden Crane, Frigate, Dry Dock, Galleon, Treasure Cave, Two Plants, Crate, Capstan, Cannon, Rum Barrel, Submerged Galleon, and Blacksmith.

Pirate Mini-Theme Style Pack is available to purchase in the PlayStation Store NOW for $6.99


AND EVEN MORE NEW DLC: Western Mini Theme Pack is available to purchase in the PlayStation Store NOW for $6.99


You can finally live out those gunslining dreams of your youth with the new Western Mini Theme Pack. Mosey on over to the PlayStation Store to pick up this pack which includes... Horse Spray, Four Backdrops, Bank, Blacksmith, Jail, General Store, Saloon, Train Station, Clock Tower, Cactus, Gold Mine, Movie Trailer, Windmill, Water Tower, Joshua Tree, Town Sign, Fort Gate, Fort Tower, Fort Wall, Fort Ramp, Cart Ramp, Corral Fence, Corral Fence, End Post, Two Rock Formations, Piano, Explosive Crate, Explosive Barrel, Tumbleweed and Wooden Barrel.

YeeHaw!
Yep! Even More NEW DLC!
- Late Knight Mod and Kart
- Pixel Pixie Mod



Avaiable Now in the PlayStation Store!


The "Moddys" Celebrate The ModNation Racing Community
This week we kick-off our MNR One Year Anniversary Celebration with the MNR Racers. These players have wickedly insane kart racing skills (though we are not too sure how that transfers over to our actual highways and bi-ways…lol). The rest of us "regular Joes" could learn a lot from them if it wasn't for the fact that we are usually clouded in their dust - but hey, for the first couple of turns you'll have a shot at a win! These guys and gals are good… no, GREAT! Congratulations racers!


Next week we will roll out the "Moddys" for the Kart creators. We had a little extra time on our hands lately so we searched for some cool Karts until our eyes became so red and dry they turned to dust and fell out of our heads. :)
Double XP Week
shhhhhh… I did it! I found the big red button to start the Double XP week! I set the timer for June 6th – June 13th. Next time they'll think twice about leaving me to go to E3! -insert bitter evil laugh here-

Track of the Week: ARENA OF THE SURREAL by RADBOYROB
File Under: "We don't know what just happened, but we liked it!"

If you were alive in the 60's or you are a rubberneck driver then you'll love this course, lots of fun and "trippy" items to look at, both in wonder AND confusion (i.e. a firework explosion exiting a bull's hind end!). Don't expect to win many races on this course if you are trying to catch a glimpse at the floating "who-knows-what" or avoiding the "what-the-heck-was-that" thingy (note – we are 64% sure that's what those things are called).
RADBOYROB didn't forget to throw in a good race; in fact it's one of the better races of the week! If you want to "experience" some great course we highly recommend RADBOYROB's tracks. Give 'em a shot (and a huge dose of XP to boot!). Track summary… "Stay in school, don't do drugs! :)


Hot Lap Tracks:
Monday: ARENA OF THE SURREAL by RADBOYROB
Tuesday: Space Station 41 by apricot-jam-IS
Wednesday SUPER Gymkata 2011 by drew_sux
Thursday: MTP3: Monkee Town by Funkee_Monkee4
Friday: Boosh Island Speedway by drew_sux
Saturday: Hydrocity by IvoYaridovich
Sunday: The Tapeworm by CIV_BOSS
Try Our ModNation Online Refresher Course(s)
Learn at home! That's right, now you can continue your ModNation education from the comfort of your home. Starting Monday, May 30th Top Tracks will host user-created tracks that have been selected from the bevy of AWESOME creations over the past year. Remember, "you can't know your future if you don't know your past!".
Well that's it for this week. As you can tell our team was very busy this last month and we all need a nap.
Have fun!
Show me some new tracks with those new toys people!
Submit them here.
Mark
PSN ID ModNationSD
quote
Reply
Share
LABELS:
| | Subject | AUTHOR | LIKES | DATE/TIME |
| --- | --- | --- | --- | --- |
| | | | 4 | ‎06-06-2011 19:08 PM |
| | | | 0 | ‎06-06-2011 19:39 PM |
| | | | 0 | ‎06-06-2011 20:05 PM |
| | | | 0 | ‎06-06-2011 20:08 PM |
| | | | 0 | ‎06-06-2011 20:21 PM |
| | | | 0 | ‎06-06-2011 20:26 PM |
| | | | 0 | ‎14-07-2013 09:52 AM |
| | | | 3 | ‎06-06-2011 20:31 PM |
| | | | 0 | ‎06-06-2011 20:50 PM |
| | | | 1 | ‎06-06-2011 20:56 PM |
| | | | 0 | ‎06-06-2011 21:12 PM |
| | | | 1 | ‎06-06-2011 21:23 PM |
| | | | 0 | ‎06-06-2011 21:29 PM |
| | | | 0 | ‎06-06-2011 23:42 PM |
| | | | 0 | ‎07-06-2011 00:00 AM |
| | | | 1 | ‎07-06-2011 05:00 AM |
| | | | 0 | ‎07-06-2011 05:09 AM |
| | | | 0 | ‎07-06-2011 06:48 AM |
| | | | 0 | ‎07-06-2011 07:06 AM |
| | | | 0 | ‎07-06-2011 07:55 AM |
| | | | 0 | ‎07-06-2011 11:08 AM |